You are the Player. Your Player experience determines your Player Level, which in turn determines your total World Energy, increases the size of your Hero Roster, and increases your available Team Cost. Raid Energy does not increase with level and currently has a maximum of 6.
Player Experience is gained via map stages and quests.
Player Level Rewards
Upon level up, all energy resources (World Energy, Raid Energy, and Alliance Energy) are each restored to their maximum.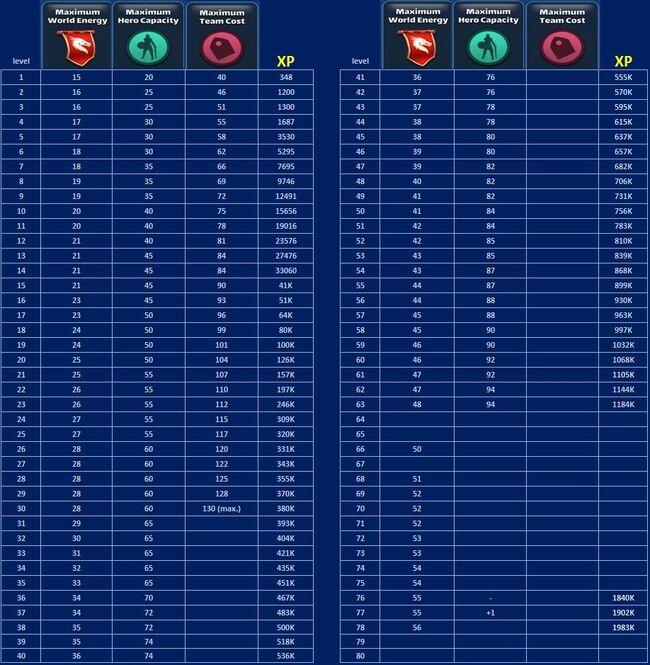 Important Breakpoints in Player Level
Hero Roster:
Level 4: if all hero roster slots are filled, able to participate in Alliance Wars (30 Slots)
Level 21: guaranteed that you will always have 10 heroes of one color to level with (55 Slots)
Team Cost:
Level 1: capable of fielding a fully ascended 3* team
Level 10: capable of fielding a fully ascended 4* team
Level 30: capable of fielding a fully ascended 5* team
Community content is available under
CC-BY-SA
unless otherwise noted.